Posted by Sophie on 13th Jun 2022
A DIY Father's Day greeting card is an opportunity to put your thoughts about dad (don't forget grandad!) down on paper in a personalised and heartfelt way. Sure, a greeting card can seem too simple for dad. But with a bit of flourish and a message that tugs at his heartstrings, you just might make him tear up.
But what if you're not the artsy type and have "not-so-good" handwriting? Don't worry; you can still create a personalised greeting card with Father's Day printables and templates. Simply choose your design, digitally add personalised details and print. You can also embellish your cards by hand using stamps and custom calligraphy (courtesy of your friends if you don't feel up to the task).
We've put together a list of six Father's Day printables and templates that you can download and print at home. Whether you're looking for something sentimental or tongue in cheek, we've got you covered.
1. Dad You're My Favourite (Don't Tell Mum)

Download the printable at Inkstruck.
This cheeky printable card from Inkstruck is sure to give your dad a good chuckle — just be sure he doesn't show it to mum!
2. Fill-in-the-Blanks Father's Day Cards
Download the printable at Persia Lou
Let your kids fill in the blanks on this printable Father's Day card from Persia Lou. Simply print the graphic on two pieces of A4 paper, cut in half with scissors and attach them to one of our A5 card blanks with glue. Let your kids colour in their answers and a fun note that dad will love.
3. A Rockin' Father's Day Card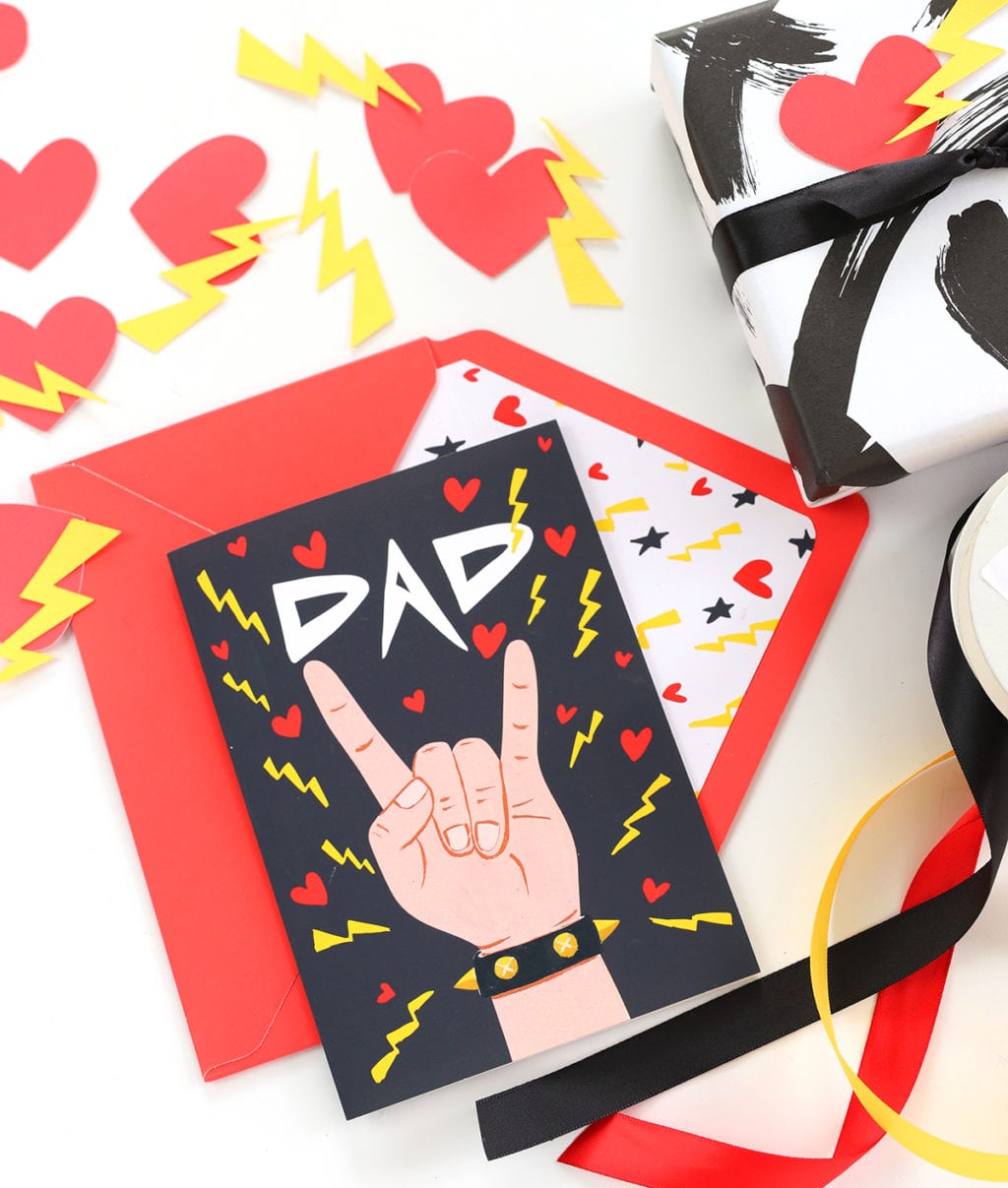 Download the printable at Damask Love
This printable from Damask Love is perfect for the rockstar of your life. For this project (and other cards with block graphics and dark colours), you will need a reliable printer (with lots of ink!) and matte white cardstock to get vibrant colours. Simply cut along the graphic's edges and fold the card to complete the look.
4. You Put the Grand in Grandpa
Download the printable at Canva
What kind of Father's Day list would this be without a special mention of grandad? Adjust this printable template at Canva so that it fits on a folded piece of A4 (i.e., A5 card blank) cardstock. Be sure to choose white or light-coloured paper with a matte finish to get the best results.
5. 'I'll Always Be Your Little Girl' Card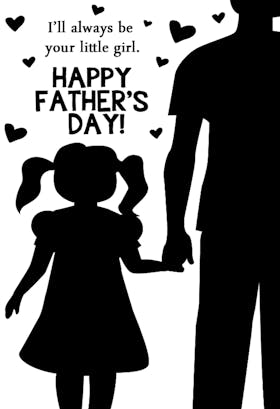 Download the printable at Greetings Island
There's nothing quite like the love fathers have for their daughters. Let dad know that you'll always be the apple of his eye with this sentimental printable from Greetings Island.
6. Daddy Shark Father's Day Card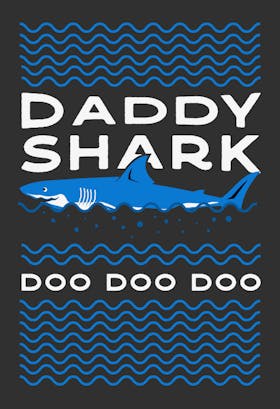 Download the printable at Greetings Island
Daddy shark, doo, doo, doo, doo, doo, doo. Now that song is stuck in your head. Pass it on to your dad with this printable card from Greetings Island.
Start Crafting Today
With a few weeks left to go until Father's Day, you still have plenty of time to plan your greeting card project and order your crafting materials from The Paperbox. Explore our collection of greeting card supplies , card blanks, envelopes and accessories, and get free UK shipping on all orders over £3.50.
And while you're at it, be sure to check out other printables and design guides for occasions such as Easter, Valentine's Day and Mother's Day, to name a few.